REA BROPHY FARRELL OPEN NEW OFFICE
18th June 2014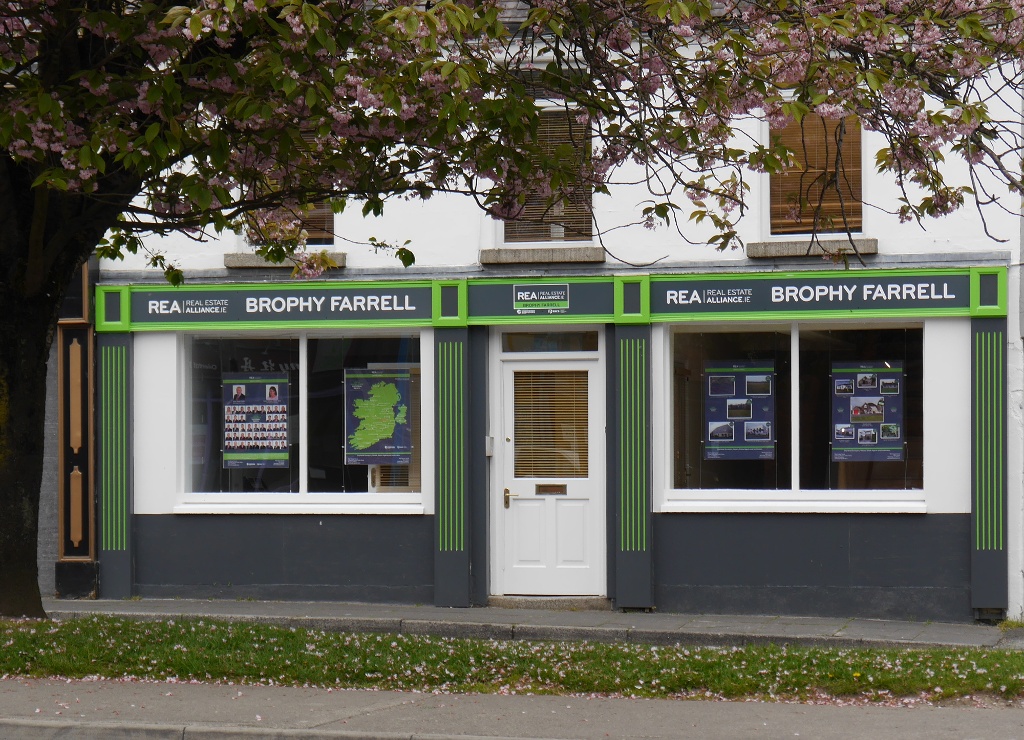 REA Brophy Farrell has opened a second office in Naas, Co. Kildare thanks to an improving property market.
Principal of REA Brophy Farrell, Brian Farrell said the company is looking forward to the future. "In light of the upturn in the property market we feel we can better serve our clients with two marketing offices," said Brian. "This is a very positive development in view of the recessionary times we have seen over the last six or seven years".
The long established practice has been selling property in Naas for over 60 years. Tom Brophy started the auctioneering business in Newbridge in 1952 and in 1982 the practice became 'Brophy Farrell'. "We are delighted to be opening a second marketing office to better serve our expanding business in the greater Naas area," said Brian
The business now employs 6 people and covers all of County Kildare, and particularly the towns of Naas and Newbridge. "From our many years in business we know that a client needs to have complete trust in their property advisor," said Brian. "At Brophy Farrell we specialise in giving a personal and honest service , with the experience we have built up over many years, we enable people to achieve their goals."
A native of Naas, Brian Farrell has watched the town grow hugely since he started in business in 1978. "Naas now has a population of 20,000 but while there have been many changes, the requirements of clients are still the same. "Whether they are a corporate client or private client, it all boils down to trust in their property advisor."
In 2003 Brophy Farrell joined Real Estate Alliance, a nationwide group of chartered surveyors. In 2013 Brian was joined by Elaine Gillespie Assoc. SCSI. Elaine formerly worked for Lisney and specialises in Residential sales and valuations.
Brian Farrell said the opening of another Naas office along with their branch in Newbridge will enable the firm to better serve their long established, client base and to expand that service further."Our membership of Real Estate Alliance enables us to share market knowledge with the leading property firms in the country, to seize new opportunities for our clients, speed up the sales process and have better access to corporate decision makers.